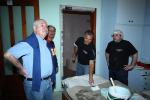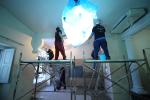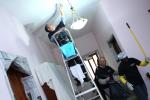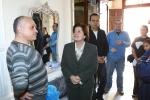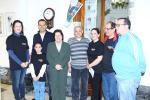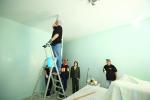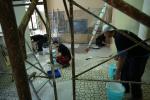 Seven companies in Malta joined forces to carry out voluntary work for charities and caring organisations on the 19th of March which is their Corporate Social Responsibility Day.
Around 400 employees from Arrow Pharma, Deloitte, Farsons Group, Gasan Group, HSBC Bank Malta, MSV Life and Tumas Group dedicated their day to support worthy causes across Malta.
They were backed by Junior Chamber International Malta, Macpherson Paints, Red Cross Malta, and the Maltese Association of The Sovereign Military and Hospitaller Order of Malta. This year 2012 they have helped Arka Foundation in Ghajnsielem, Caritas Shelter San Blas, Dar Qalb ta' Gesu' and St Joseph's Home in St Venera, Dar Merhba Bik in Balzan, Mount Carmel Hospital in Attard, St Theresa Home in Zurrieq and our home.
HSBC's Doriette Camilleri said on behalf of the CSR Day Organising Committee: "By working with local caring organisations, such as residential homes we provide tangible support to children and adults facing difficult social situations.
A group of 45 volunteer staff from Farsons came to our home and did an excellent job in painting all the internal rooms of Dar il-Wens. The residents were entertained in Buskett whilst all the work was going on, obviously they were very surprised and happy to find their bedrooms completely redecorated.
On behalf of my friends at Dar il-Wens a big THANK YOU to all the participants who worked very hard during this important day.