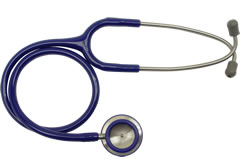 Our growth is testament to our
respect within the industry for
high quality supplies
Dr. Abujafar GM

Medical Equipment

Milo Medical Technology & Services was established on the basis of general knowledge acquired in Europe and the United States of America, with the sense of responsibility towards their homeland "Libya", Mr. Salem Ammar, and his partners in economic activities sought the idea to cooperate together in order to establish the above mentioned company according to their medical, social and personal experience.

Under the administration of Mr. Salem Ammar, Mr. Mohamed Osman and Dr. Fathi Ali, enraptures working in Libya, Malta and Germany, it has been decided to set up this company as Dr. Fathi Ali and Mr. Mohamed Osman previously worked in the field of medical technology in Germany and Malta and have 13 years of experience in the fields of advanced Medical Treatment as well as supplying medical equipment to Libya.

Mr. Ammar, a businessman who resided in the USA for 30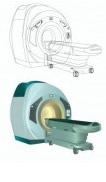 years always expressed his concern about Libyan citizens when it came to medical care, as he knew how difficult it was for them to obtain the right medical services that offered lower costs. He wrote several articles about the difficulties Libyan citizens faced when it came to medical treatments, this is why he insisted and encouraged his partners and stressed the need of setting up this company whilst making use of the knowledge he acquired about medical systems in American hospitals as well as the therapeutic trips systems provided by Shriners Hospitals also known as "The World's Greatest Philanthropy," that offered free medical aid to children who suffered from burn injuries or congenital deformity.

This opportunity lies in offering advanced medical assistance also from a humanitarian aspect and will provide such services at an advanced stage of technology and transfer such technologies to third world countries especially Libya, since the country is going through a difficult period in this field and therefore, requires a lot of attention and support.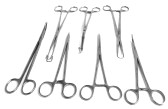 This initiative also seeks the opportunity to set up a number of private hospitals and assist the medical sector in Libya for its growth and development, and for the reader to learn and understand better the humanity of these persons and their will to do their utmost to offer the best medical assistance for Libyan citizens abroad whilst making use of the most advanced technologies in the medical sector.

By this, we hope we succeeded in giving a brief summary of our company in Malta.

Company's Objectives with regards to Republic of Malta:
Constructing, equipping, owning, leasing, operating and managing hospitals and clinics, treatment and diagnostic centres, laboratories and medical units locally and abroad.
All fittings and supplying works for technical parts, assistance in all disciplines and fine equipment and technologies locally and externally.
Provide technical and technological support for medical units; perform maintenance work for various medical equipment and apparatus in the Republic of Malta and other countries.
Rendering technical and economic consultation and studies in the medical and therapeutic fields through the Maltese medical experiences and transfer them to other countries in the field of investment and joint venture.
Preparing a scientific program specifically studied for the purpose of setting up training courses in the fields of professional and technical operation in order to run the various medical equipment and devices.
Providing complete medical, therapeutic and clinical services in the detection, treatment, accommodation and surgical operations.
providing and exporting of machinery and equipment, spare parts, raw materials, operating the necessary requirements, raw materials for operation, spare parts and maintenance requirements.
Contracting with other countries on the export of equipment, plants, machinery, tools, operating requirements and raw materials for operation, spare parts and maintenance requirements.
Engaging in joint investments with investors within the republic of Malta and other countries.
Organize exhibitions and specialized seminars in the field of medical research that relate to the company's activities that are deemed suitable for the company's objectives.
Medical Services with regards to Republic of Malta:
Providing all medical services for patients coming for treatment in the Republic of Malta.
Coordinating with hospitals and medical universities to treat patients accommodating each patient according to his medical condition.
Receiving patients when they arrive at the airports of the Republic of Malta, transporting them to the specialised medical facilities and providing them with all the necessary services in the meantime.
Providing translators to do the translation work and follow-up of patients on a daily bases.
Providing paramedics specialists and well equipped ambulances.
Providing appropriate accommodating hotels or apartments, depending on the condition of the patients who do not have accommodations in hospitals and proving all the services necessary for them when conducting medical tests and follow- ups.
Providing air ambulance services to transport patients to and from the Republic of Malta if required to do so.
Therefore, our company is seeking to provide the best medical services and follow ups for patients who are listed for treatment under the company's sponsorship.

With a number of major projects under its belt, and after winning a large project for the full supply of a major hospital in Tripoli, Milo Commerce continues to expand within this sector. Equipment supplied includes:

o X-ray machines and accessories
o Balances
o Incubators
o Water baths
o Glass ware
o Surgical equipment
o Autoclaves
o Trolleys, cots beds and clinical furniture
o Defibrillator
o Ventilators
o Dental and ENT equipment
o Minor theatre equipment
o Physiotherapy equipment
o Laboratory equipment including centrifuges and microscopes
o Ultrasound equipment
o MRI equipment